The Season of the Witch
Date: 9 December 2021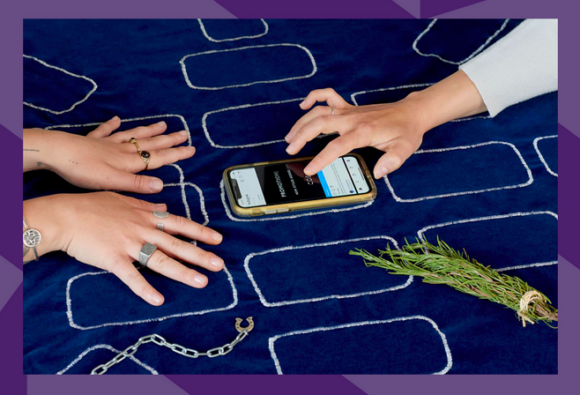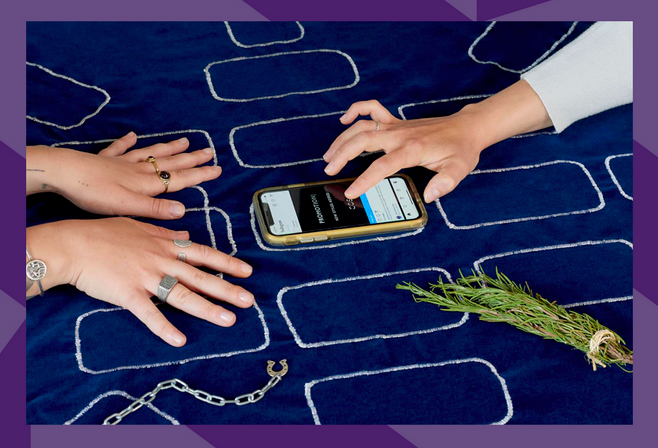 For the first IMPAKT event of the year, we take you into the mystical world of digital witchcraft. Join us on 20 January 2022 to hear more about the subject from artists and researchers working with digital witchcraft. Speakers include artist and 'digital witch' Ginevra Petrozzi and feminist writer, artist and founder of The Digital Witchcraft Institute Danae Tapia. More names will follow soon…
Meanwhile you can claim your tickets here
The event will be live-streamed at planet.impakt.nl
From personal digital healing practices to a universal story of changing narratives about technology, digital witchcraft examines the fantastical dimensions of lived digital experience. The figure of the witch in its contemporary form has come to stand for many things, including: queer empowerment, renewed connection to nature in a world ravaged by the climate crisis and resistance against the subjugation of marginalised peoples. In the form of indigenous cybernetics witchcraft can be a tool for the re-indigenisation of our lives, a return to our ancestral knowledge. In this way the witch can become a magically imbued symbol of resistance against patriarchy and white supremacy, at once threatening and disrupting established orders in a renewed feminist revolt. Meanwhile, in a broader sense the craft can be interpreted as applied cybernetics, as ordained witch Mark Pesce once imagined. For it is the technopagan who equates cyberspace to magical space, both manifestations of the imagination.
However, can the current appropriation of the witch, a term invented by the prosecutors and tormentors of women, subvert the misogynistic visions of childless crones and satanic nymphomaniacs once inseparable from the archetype? Is it just the last resource of the oppressed in a time of desperation? How can an ancient archetypal boundary figure offer concrete and not merely symbolic aid in our deeply frightening and individualised online hellscape?
From spell-casting as ludic protests to creating the necessary support structures formed by alliances between struggles, the witch offers great potential for change in the digital age, be it speculative or practical. IMPAKT brings together a group of artists and researchers working with digital witchcraft to discuss the presence and possibilities for the witch within their own practice and the world beyond.
---